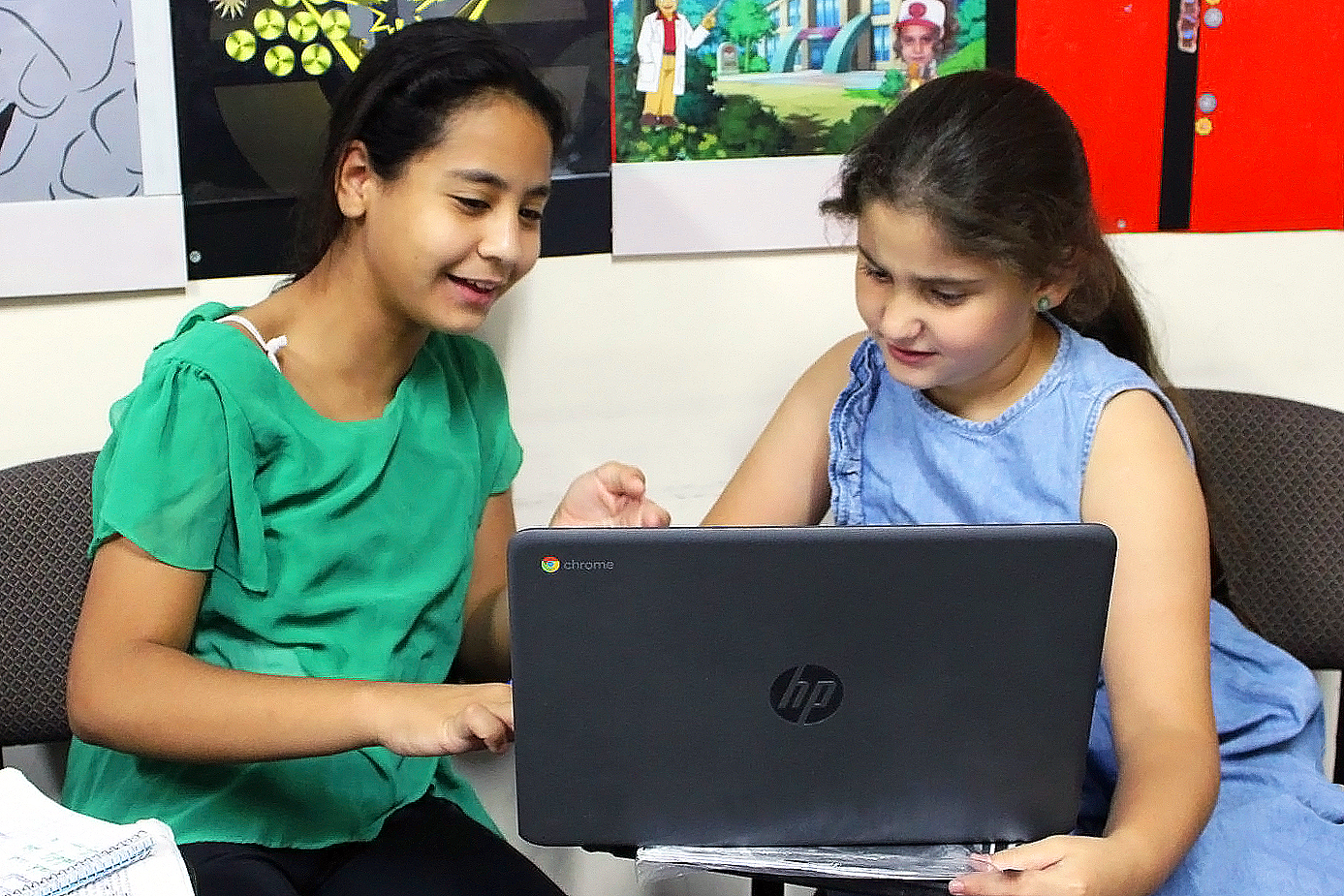 If you have school-aged children, you've certainly become familiar with online learning over the last few weeks. As the COVID-19 pandemic keeps families home all over the world, schools are turning to technology to keep students engaged and learning while they can't gather in person. Thanks to your generosity, the Seeds of Hope elementary school is no exception.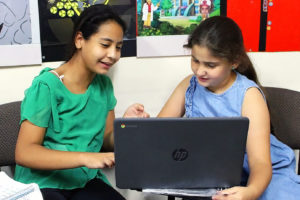 Last September, Jessica Baboun, Seeds of Hope's school principal, launched an online initiative designed to leverage technology in the classroom and increase parent-teacher communication—just one of the many innovative programs we're able to provide for students thanks to your support. However, Jessica had no idea how important this system would become in just a few months.
On March 7, when the Palestinian government closed all schools for at least a month, Seeds of Hope was the first school to submit and implement a detailed emergency plan to keep their students on track. Even in the midst of a global pandemic, the students at Seeds of Hope are still receiving world-class education unlike any other schools in the area.
We're so grateful for our dedicated teachers and staff who are working to make sure that every child gets a quality education—even if it's from home. "Our main goal is to keep our students connected to the school and to the process of learning," says Jessica. "We also take their parents into consideration. We want to help them, rather than burden them with more work."
No one could've predicted what would unfold in our world over the last few weeks, but because of your ongoing generosity toward Seeds of Hope, we already had an infrastructure in place to support and develop every child in our program.
And while we're glad to have these tools, nothing replaces the real thing. "We pray that this does not last for a long time," says Jessica, "We miss our little ones so much and cannot wait to get back in the classroom again."
The truth is, while our teachers are working as hard as ever to keep all our students on track, many of our families are struggling to pay their portion of tuition due to the economic effects of the lockdown. We would be honored for you to consider a one-time gift to help us bridge this gap for our families. Many of you have given already and we can't thank you enough. Those donations are helping us to continue paying our teachers and staff for as long as possible, despite many of our programs being closed.
Your partnership, both financially and in prayer for our ministry, is such an encouragement during this unprecedented time!