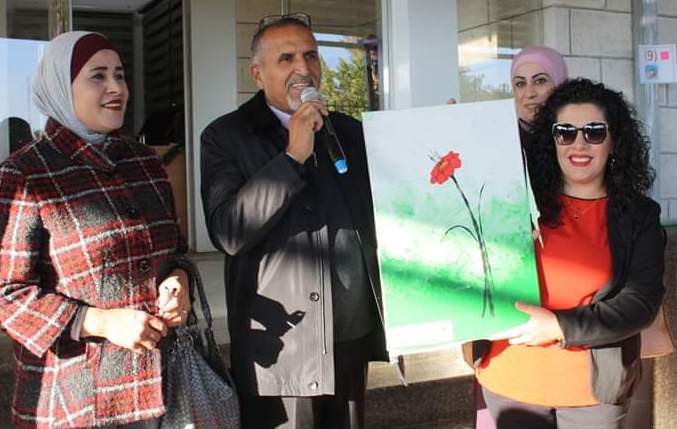 "This is what every school in the district should be doing."
---
We are only two weeks away from welcoming our students back to school after nearly six months away and we couldn't be more excited. On Monday, September 7, not only will our students return, but we will welcome third graders to Seeds of Hope for the very first time! We're so grateful that we've been able to grow and expand our school thanks to your partnership.
We've also had unprecedented support from the local government—largely due to the quality of our programs. Recently, when our elementary school had only been in operation for about three months, we were greeted with a surprise inspection from the Palestinian Ministry of Education.
"Prior to their visit, we were on our toes trying to make everything as perfect as it can be." Jessica Baboun, Seeds of Hope Director of Education, remembers. As prepared as Jessica and the teachers were, they knew it would not be an easy inspection. The team of seven that arrived to evaluate the school were all the heads of their departments and looking for any shortcomings to point out.
"Their points of view and opinions are judgmental and quite strict," Jessica shared. "I would be lying if I said that their presence did not cause my heart to tremble and my palms to sweat." Nevertheless, Jessica wanted to start out on the right foot. "I led the conversation and explained to them that we've just been here a little less than three months, and that we want to cooperate with the government because [together] we can make a difference."
This attitude changed everything. The more Jessica and her team answered the group's questions and poured over the documents they requested, the more the inspectors started to soften. "They started to realize that we were on the same side. That together, we could benefit this community and improve the education system."
But it was what they saw when they caught up with the chief academic supervisor, Dr. Hamadani, who had been observing the second grade classroom, that made the biggest impact. When the group found Dr. Hamadani, he was watching a lesson from our volunteer Ranee and local teacher, Asmaa. He eagerly invited his colleagues to come join the experience. From the use of smart boards to create interactive learning opportunities, to the hands-on activities the teachers had prepared, the students were involved and enthusiastic.
Dr. Hamadani summarized his thoughts to Jessica before he left: "You said earlier that you've been doing this for [only] three months, and it is normal for us to find quite a handful of shortfalls. But let me be straight with you; what I saw in your classrooms is far beyond three months experience. "The way the teachers spoke to the students, and how the children reacted and interacted were very impressive. Your use of smart boards and educational aids, the way you praise the students and encourage them, the children's involvement and participation, I can go on… this is exactly what every school in the district, or no, even in the country should be doing."
To say they passed the inspection would be an understatement. It's not just the use of technology and the quality of education that impacted the officials. It's clear from their response that they were moved by the hearts and attitude of the teachers and students. This is just another way that Seeds of Hope's commitment to strengthening self-esteem and nurturing the heart of every child—in addition to their brain—is changing a community.
Jessica and her team are revolutionizing education in Jericho and it wouldn't be possible without you. Thanks to your support, we have not only expanded even more to add a new class, but we're bringing groundbreaking and life-changing education to a community that desperately needs it. God is giving us influence and favor with the community and government officials. Through planting hope in the hearts of children, and the continued support of people like you, we're hopeful for so much more to come.